Role Model choices have been on the list of questions since I can't remember. If you have not been asked the question, "Who is your role model?", you probably have not been in the right places.
Role models are like templates but these templates are not rules. You can have a role model and still not go through everything he or she went through to get to that present place or position. As your template, you can only draw guides from a role model.
You are only meant to ask, "What did she do to get that? What steps did she take? Who was her role model? What did she study and how did it help her course?
What her early life was like should be read but not be your main focus at that point. You can't say she was a prostitute at some point and do the same. You only learn from people's mistakes and not experience them. You have no business with the schools she went to. You can go to your different school and still have her to look up o.
The purpose is not for you to live their lives but to guide your way through the steps they took towards their achievements. Therefore, here are five female role model choices we would recommend for you.
Ngozi Okonjo-Iweala
She has been in the news in the past week for being the first woman and the first African to be appointed as the Director-General of the WTO. I won't be giving a full biography or a list of all the achievements Ngozi Okonjo Iweala has. You can read it all here.
Here, the main focus is not for you to be the first woman or first African to be appointed as the Director-General of the WTO. The main focus is that if you choose her as your role model, you have chosen to be unconventional about your pursuit.
She contested for and won several positions so, you should not be afraid to contest and win for positions. Strength and uniqueness should be your watchwords whenever you feel a need to contest for positions.
Folorunsho Alakija
If there is anything I admire more in anybody, it is bravery. Folorunsho Alakija does not fall short of this. She is a go-getter and one of the richest women alive – her networth sits beside that of the richest men in West Africa. Read all about Folorunsho Alakija here and you will find that she doesn't relent and she goes for what she wants no matter how difficult or impossible they look.
The fact that she was from a very extended family, she didn't let fear or resilience creep in. To be like her, you must have the capacity to withstand pressure and take huge risks. Even if in the end, you do not end up as one of the richest women, the fact that you are able to achieve great success in your field by following the examples she has set, makes you a fulfilled person.
Ibukun Awosika
Of all the role model choices, this is personal. The first time I had an encounter with her – though not on a persona level – was when she preached at The Fountain of Life Church and she emphasized that we should not try to help God in achieving success. To do this, she used the story of "The Boy and The Butterfly".
This woman sits confidently as the Chairman of First Bank of Nigeria. She is also a Pastor, an Actor, a Teacher, an Author, Business Woman, Executive, and many others. I still wonder how she manages to do all these together with her role and a wife, mother, and grandmother.
If you go through her biography here, you will find out that she is a lover of self-expression and indeed, she expressed herself in so many amazing ways. To be like Ibukun Awosika, you need to be bold and expressive, and be ready to take people in, and be patient enough to teach them.
Fade Ogunro
Reading about her here, I am amazed at how she is able to take on entrepreneurship from being a Radio personality. She is an inspiration to other young women who have dared to dream.
To be like her, you must be a thinker with a difference. Limitations should be your starting point anytime you want to take risks. She has chosen not to relax and be taken care of considering the fact that her brother, Sesan Ogunro is a big shot in the entertainment industry. By creating the BookingsAfrica app, she has set a pace for Tech entrepreneurship for self-starters.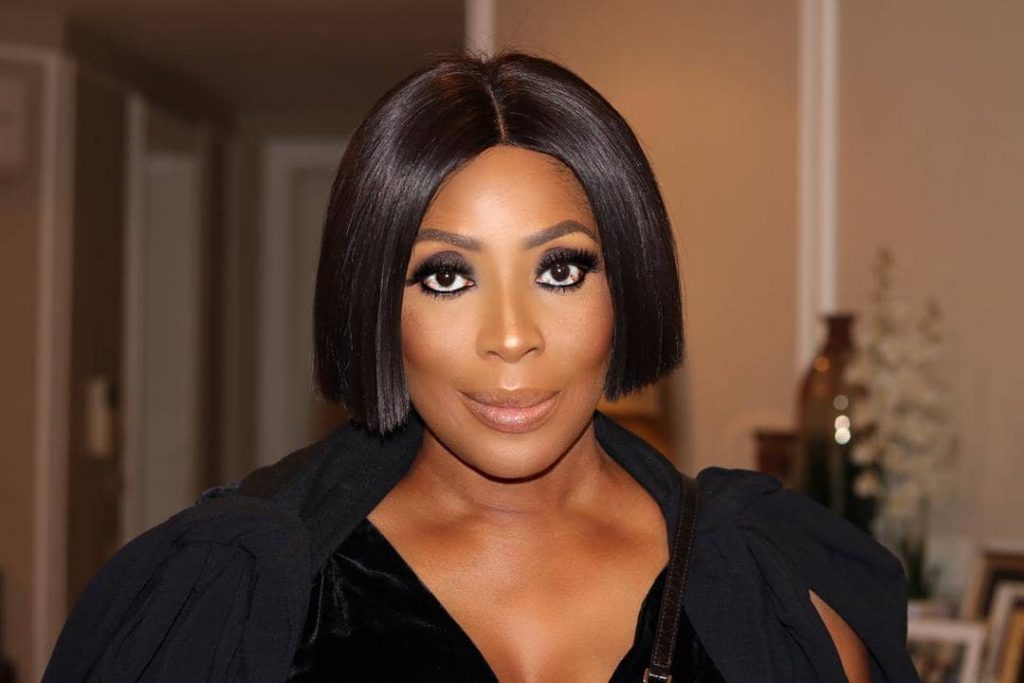 Mosunmola Abudu
I call her a celebrity Tycoon. The woman likes money and she is famous. The Ebony life TV CEO has been a major source of inspiration, not only to me but to the world. At over fifty, she leaves nothing off elegance and class.
I got to know her when I followed her "Moments with Mo". The way she talked to artists and other acts, you would have no idea she was a CEO. She has been referred to as "Africa's most successful woman" by Forbes. All these and more, you will find about her here. She, like others on my list, is a go-getter and a bold person.
To be like her, you would need to be as engaging and ready to acquire knowledge. Like she says, "Information is your compass. If you know better, you will do better."
If there is anything that remains consistent in all these role model choices, it is their zeal to succeed and the capacity to go for what you want. You don't have to do everything your role model has done, you just need to guide yourself – clearing your paths through to success.
See also: Why are my accessories getting so much attention? Not fair