It's been a long time coming for fans of movie director Zack Snyder and the DC Comics universe, but it's finally here. Zack Snyder's Justice League is a beauty to behold for many reasons.
However, I'll leave the movie review to Kelvin, and I'm sure Marvel superfan and fellow parrot, Phateemah will like to get into the action too, and I'll focus on the best photographs from the movie.
These amazing images, put together, breathed life into the Warner Bros' studios project – which had an underwhelming release in 2017, and made it look like a whole new film. If you've not seen the movie, and don't mind spoilers, keep reading.
Here are the best photographs from Justice League Snyder's cut.
Bruce Wayne in Barry Allen's lair
Bruce does what he is known for in this scene – intimidates, and at the same time, is epic. Sitting in the dark and waiting for your subject to come to you is cool. Sitting in a kingly way as he did here is way cooler, and it is not something that's easily learned. This shot shows how much of a veteran actor Ben Affleck is and how much attention to detail Zack Snyder paid to this movie.
Flash (as Barry Allen) meeting Batman (as Bruce Wayne) for the first time
Barry Allen, a troubled youth seeking adventure, friendship, and a way to help his wrongfully imprisoned father, is paid a surprise visit by a billionaire, Bruce Wayne – who is on a mission to recruit powerful people to stop a threat, and Barry Allen, with his super-speed, is on Bruce's list.
The image above is what happens when Bruce decides to check out the capabilities of his potential recruit. This shot is so amazing, that I kept rewinding the scene.
Apokolips' first invasion of Earth
Diana narrates the happenings of Darkseid's first attempt at conquering Earth in this scene. A lot of epic shots exist in this scene alone, but none captured the threat that Darkseid and his armada from Apokolips posed to Earth than this one.
Darkseid's alien technology, the mother boxes, controlled by three ethereal beings had such a pull that the audience could feel from their screens. This is truly a beauty of a shot.
Victor Stone's football game
Victor Stone's (Cyborg) origin was explored in Zack Snyder's Justice League cut. This scene showed the grit of the man who finally mastered the mother box technology which merged with him. It also sold the passion of players and fans of one of America's favourite sports. It's a shot I would love to frame and hang in my room to remind me of how tough the grind is.
Clark reunites with Ma Kent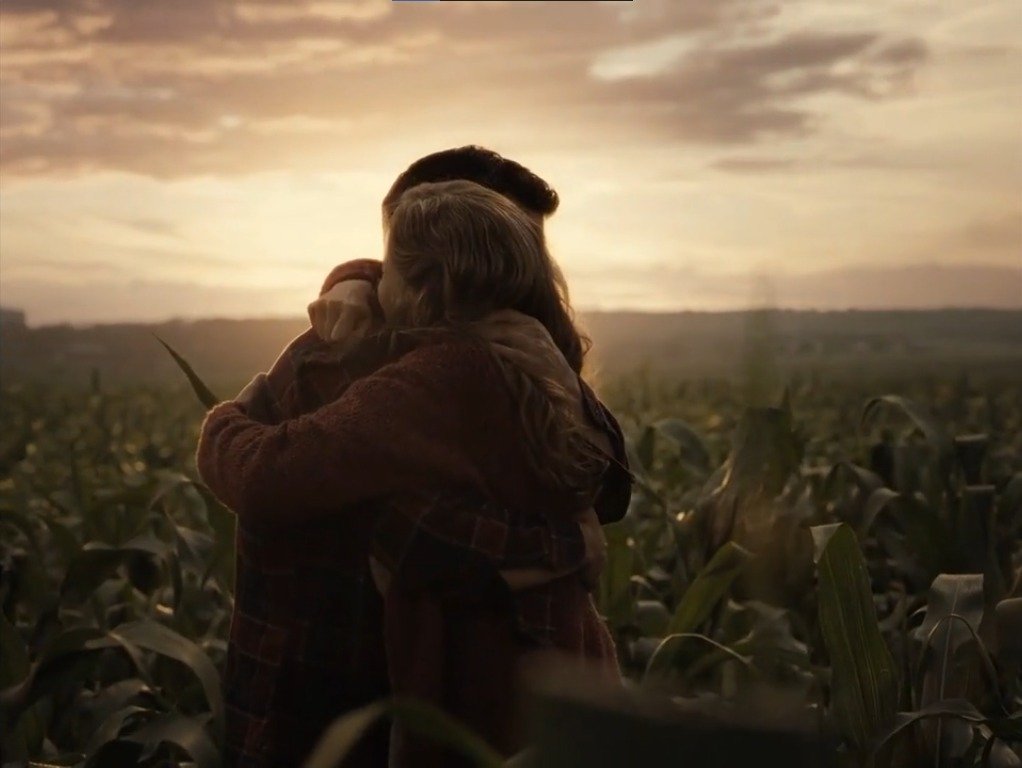 After Lois brought Clark back to earth, following the scrambling of his brain, by his abrupt resurrection, they both fly to Clark's home in Smallville. Ma Kent joins them a while later and locks her son in a passionate embrace captured in this scene.
Who is cutting onions here, please? I'm tearing up.
First flight 2.0
If you saw the 2013 Superman epic, Man of Steel, also directed by Zack Snyder, you'll remember Clark Kent/Kal-el's first flight as Superman.
Zack Snyder brought back memories of that epic scene in the Snyder Cut of Justice League after Clark, recently resurrected and reunited with his loved ones, geared up to go and help the League battle Steppenwolf and stop another Apokolips invasion.
This scene of Superman soaking in the rays of the sun, which is the source of his power, is majestic. It shows Superman in all his glory as the big dog of the Justice League.
Queen Hippolyta shows up with her Amazons
These women are every DC cinematic universe fan's favourite people. Every scene with them is totally badass, and Connie Nielsen bodies the role of Queen Hippolyta every time. What a great shot.
Diana at the ruins with the arrow from Themyscira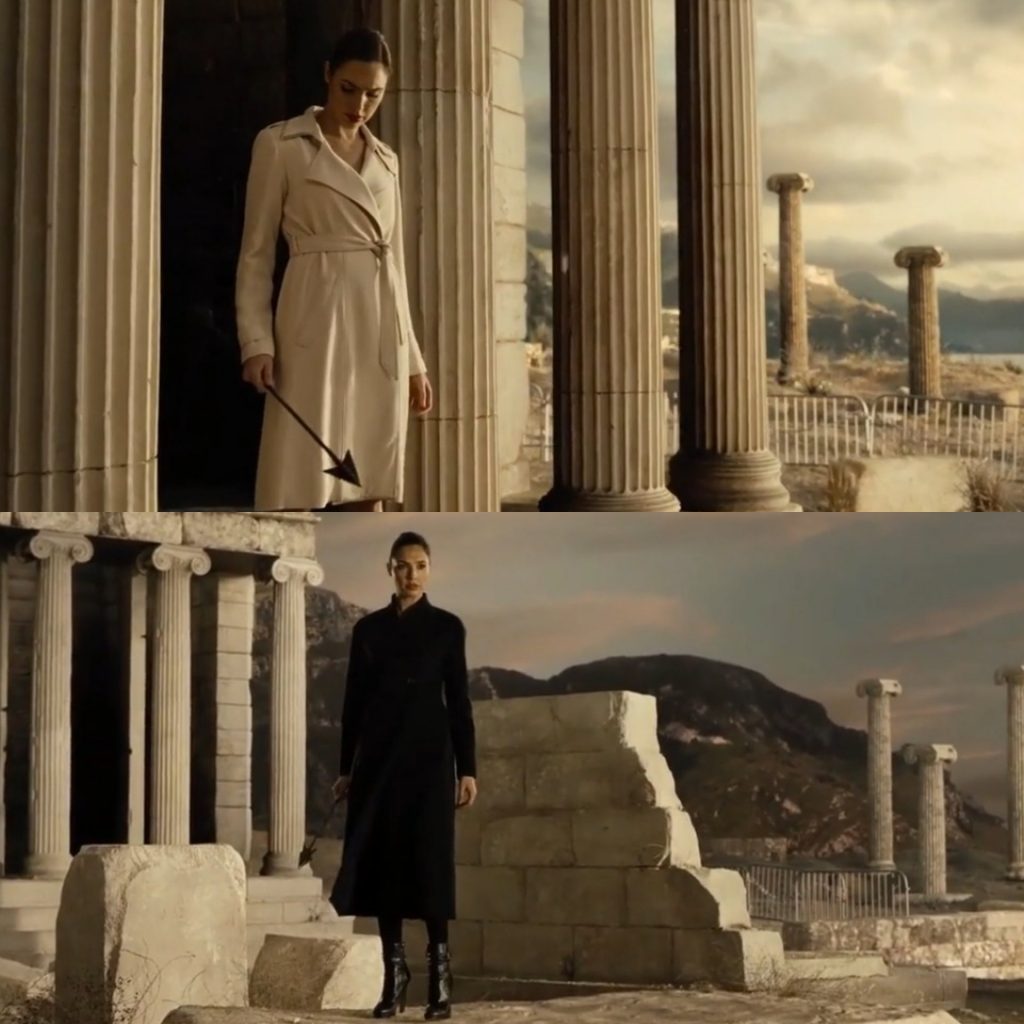 There are two shots in this very location: one before the battle with Steppenwolf and one after. Gal Gadot looks phenomenal in both shots, and this is largely due to the photography. With or without Gal in these shots, it'd have still been beautiful. Having the pretty Israeli actress only served to make the pictures from both scenes even better.
The Justice League
The whole team assembles for the customary heroes' pose after beating the bad guy in this shot. It was going to be epic either way – the Justice League is a fictional group that's larger than (comic) life. However, Zack Snyder did the most with this shot making the Justice League appear larger than real life. Never have I ever wanted to be a sidekick so bad as I had after seeing this shot.
Justice League Snyder's Cut is an epic movie of so many proportions. The photography is amazing; the scenes are well designed, and the emotions are conveyed in each picture. This is the power that good photography has over the audience, and it is something all good photographers and filmmakers should strive to master.
The pictures featured in this post are random to avoid any form of spoilers. However, if this post spoils the movie for you, I'm sorry. I warned you after all.