Since Asa made a comeback and released her new album, V, there have been different reactions swarming the internet, most of which are creative comments describing just how amazing her music is. It goes to show that the love of Asa is rooted in the hearts of many Nigerians and the world at large, and until when she released ten songs in her new album, her fans only then knew how hungry they were for her soul-stirring songs.
With her return, she brought back a whole new banger and has turned us all the more curious in the new direction she has steered her music wheels to. Is it an interesting ride, or do we still prefer the same old road she has always been on with her previous songs?
Asa and Her New Album
With Asa's return to the limelight after her last album, Lucid, in 2019, she took a whole new turn in her new album, V. Her new songs come with a new theme that has escaped from melancholy to vibrant, but fans did not only love her music but drew up conversations around her entire new physical look. On the pictures donning her album, billboards, and social media, there is exciting, mainstream, and bold energy about her style now; ditching the plain glasses and oversized clothes to glitter framed specs and vivid colored outfits.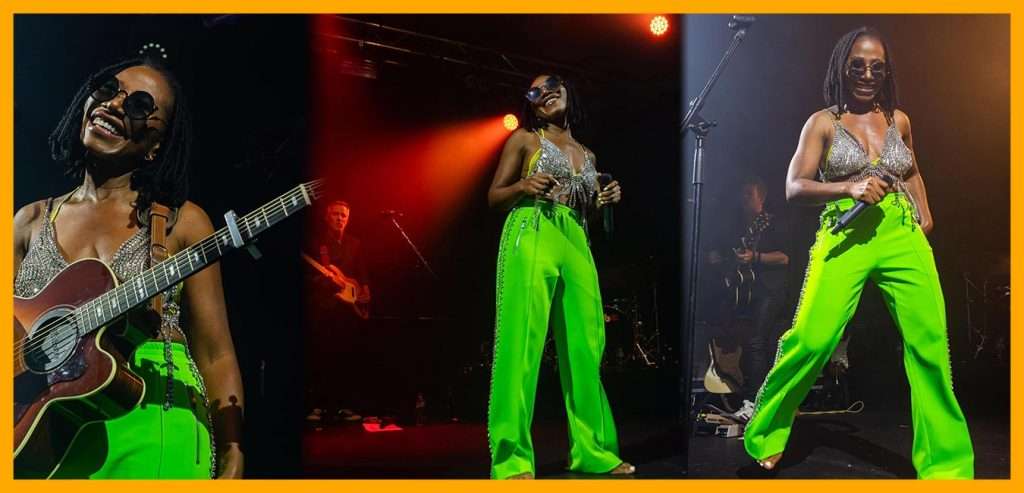 Of course, this former look came with a reason. For Asa, she had to fight the gender bias in the Nigerian music industry and the perception of being 'loose' as a woman, and with that came hiding her femininity. This 39-year old singer seems to have ditched the notion of dressing in a certain manner to appease the gender bias narrative, and with the wave of feminism now, she is owning every bit of the woman she wants to be regardless of society and their mindset.
"I was very aware of my femininity, so when I went into studios, I had to wear baggy clothing, because I didn't want to accentuate the fact that I was female", she said in an interview with CNN. "I didn't want to bring attention to myself, I wanted to go in there and do the job."
Let's take it back to her album. It comes with effortless, minimalistic, and good vibes tunes that are different from her past songs. Also, after fifteen long years of singing solo, Asa has surprised us by collaborating with other artists like Wizkid, Amaarae, and The Cavemen. On an in-depth page, she has also been opening up about her parents, her upbringing, her love for Lagos, which she describes as the best on the African continent, and the people as go-getters, rule breakers, non-conformists. She came back like a wrecking ball, and perhaps this new turn in her music is an embodiment of her openness in more areas than one.
What Is So Different About Asa's Songs Now?
With Asa's new album, the songs can be characterized by an upbeat tempo and easy-going vibes. The music video of Ocean starts off with a mother and a child, then further down goes on to show boys having fun, and Asa with a man that had gotten most of her male fans jealous, all of which depicts the theme of love of different types.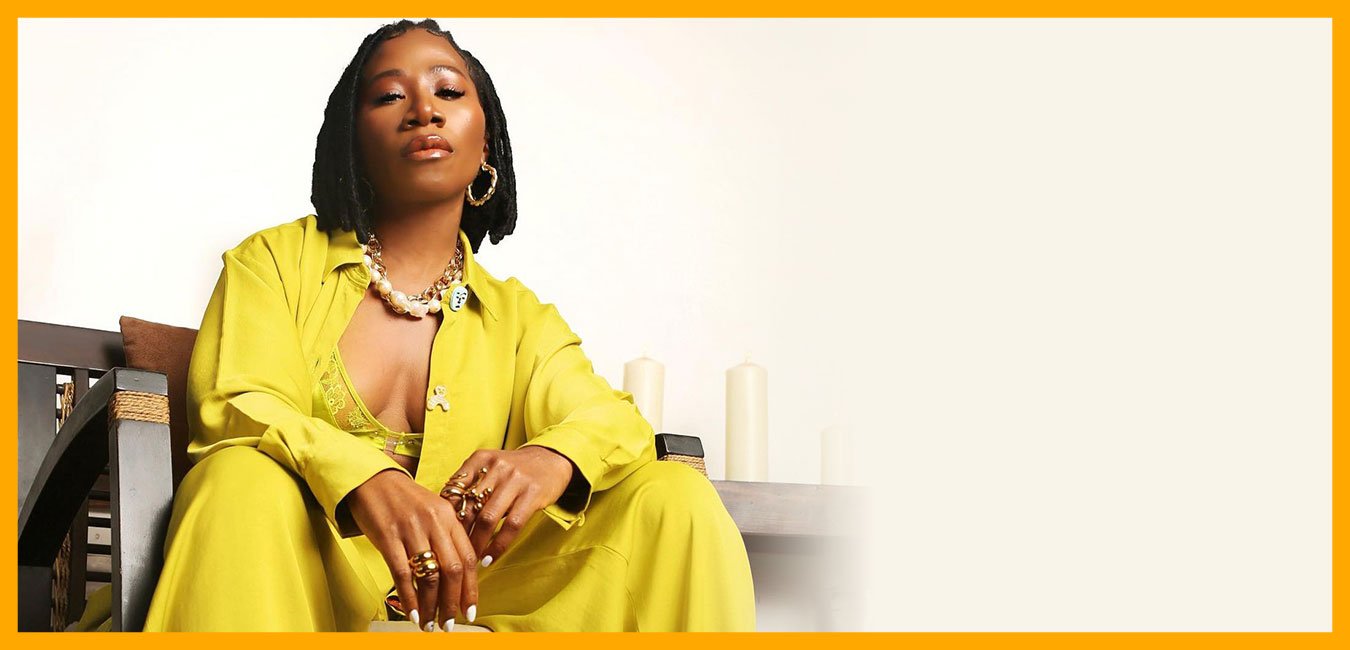 An interesting fact is that the whole of the songs on the album surrounds the theme of love. IDG is the most played, featuring Wizkid, and among Nigerians, the line in the song I don't go where no love oo, has become a popular saying.
Morning man gives us the living of a good life from all of life's hard work. Nike broaches a heavy theme as is characteristic of Asa, which focuses on love and heartbreak. Friendship was deeply expressed in her song with The Cavemen, Good Times.
Why Did Asa Take a New Turn in Her Music?
The question we all have in our mind is what exactly brought out this change in Asa? The world made a global turnaround in 2020 with the emergence of the Covid-19 pandemic that led to a lockdown, and for Asa, it was a time for her to take off on her own road to creativity; an awakening journey. For Asa, it was the time for her to break out of her comfort zone and create differently, and from her music lyrics down to the young producer she took on her V project, everything was made to take a fresh new turn. According to the singer, she did not want to do another Jailer and Bibanke because it was something she had lived already.
"With the pandemic, there is no need to write another dark song. I wanted some relief. A lot of songs on V are about trying to get out of down moments." She mentioned in her interview with Al-Jazeera. Asa let go of her need for perfection and allowed herself to be carried with the tides of her creative juices, with her album comes vulnerability, fun, and mainstream beats.
A fan on Twitter described Asa's music as, "a saving from the overload of crappy music nowadays", but interestingly, Asa debunks that by stating that her new album draws inspiration from the musicians of this generation.
What Genre Do Asa's Songs Belong to Now?
Has Asa ever labeled her songs in one genre? Google will tell you yes, and give you pop, indie pop, and Afrobeats. But then you are listening to her album and there is a blend of jazz, pop, R&B, and even poetry, it is almost hard to put her in one category. And true to this, in an interview with Al-Jazeera, she talks about how she wanted a fresh take on Afrobeats. She wanted a hybrid of genres that is Afrocentric with plenty of percussion; and plenty of percussion did she give us. She describes her work, no matter the genre, as having a soul in it that listeners can feel.
Perhaps this is the one secret Asa has in her music that distinguishes her from most Nigerian musicians; the ability to connect with her creativity no matter how somber or how lively the music may be. She's still got you listening to her because she is forming a love story with your soul.
Will Asa Keep Making Songs Like Jailer and Bibanke?
Asa, of course, has sang songs on a light-hearted theme before, songs such as Happy People, You and Me, Eyo, Be My Man, etc., but most of her notable works were heavy-themed, such as Bibanke and Jailer.
But Asa has described the Bibanke and Jailer era as a thing of the past, and with all that is happening in the world – the insecurity, war, pandemic – the last thing the world needs is to take in more sadness.
With this to note, her new album is a way to remind people that there are still beautiful things to look forward to in this world; like laughter, friendship, and of course, love.
As much as her new songs are loved by many, a few have come out on social media saddened by the fact that the songs do not possess that 'Asa-ness' aura to them and would prefer her old songs back. But, Asa is a mastermind at versatility, and if she only aims to reach the souls and has succeeded in doing so, perhaps that is all the Asa-ness she needs to give the world.