The lockdown and post-lockdown era have witnessed a lot of people staying at home and working from home. Whether you're on endless video calls to family and friends with colleagues attending virtual parties or turning in your deliverables, one thing we all need to cope with during this time is an endless supply of alcohol.
Quacktails has come to save the day!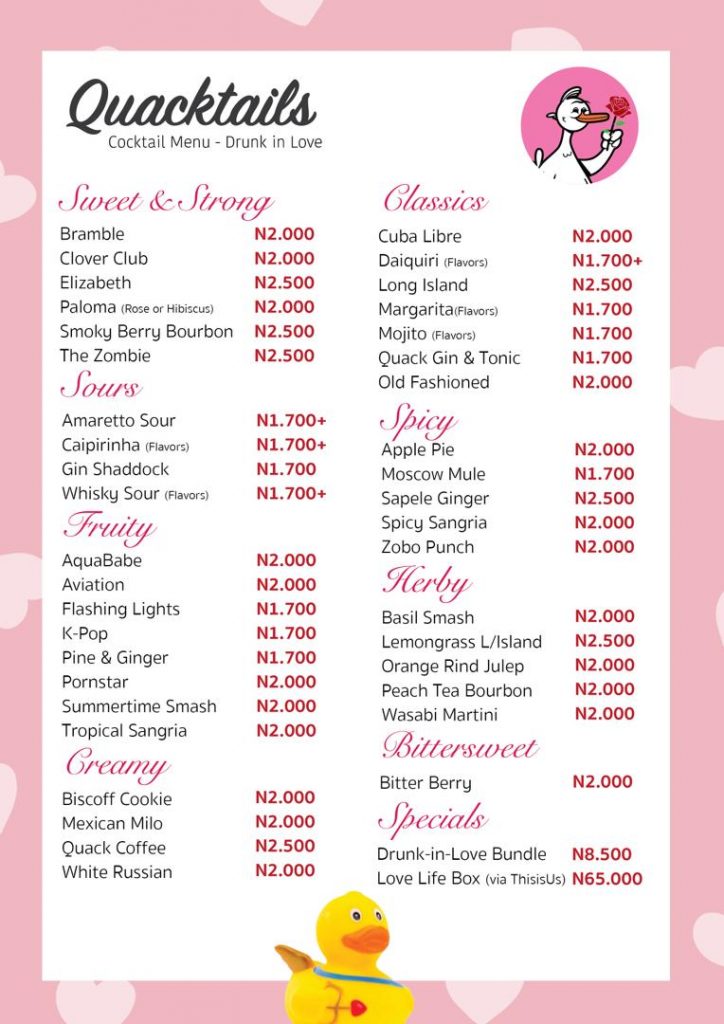 They are a bartending service that provides cocktail and mocktail delivery service. They successfully set themselves apart with their unique branding and menu. The packaging is also super, and you can have your favourite cocktails or mocktails delivered to you in cute little pouches that can also be customized for your consumption, or your events.
Here's what their unique menu offers, and if you need help selecting a drink, you can go with one of their bestselling cocktails!
Also, if you're feeling adventurous and you would like to try this at home, they got you. Send a message to @quacktails_ng on Twitter and @quacktails.ng to place your orders.
See also: Thinking vegan? Check out these 5 Vegan-friendly restaurants in Lagos