Having the best dressed for any event makes the event very competitive and this is why fashion never goes out of content or context. Whenever an event is fixed, the media is always alert for spicy news, celebrities are always at their best, and their designers are usually explored in these times.
It is always a delight to watch celebrities gather together at a function. One common thing is that not all celebrities attend these occasions and another common occurrence is that when celebrities do grace these occasions, they always come through with so much finesse to drip and keep jaws dropping.
Fortunately, it is a good thing for me as I get to feed my eyes and get my fashion inspirations however hot or iced they come. I would have loved to go into details about all the celebrities' outfits and give due accolades to their designers but I would rather stick to their designers who came through.
If you have ever styled anyone for any occasion at all, you would understand what it means to style the best. Styling a person involves making sure the outfits and accessories work together and to achieve the best, you need to think out of the ordinary. You don't want to do anything that everyone else is doing.
Their designers
Swanky Jerry
Jeremiah Ogbodo is a self-made fashion designer based in Lagos Nigeria. He's famous for his mind-blowing ideas when it comes to styling people. He has so many celebrities like MI, Juliet Ibrahim, Tonto Dike, and many dignitaries. He is responsible for styling two of our best-dressed female attendees – Lily Afegbai and Annie Idibia. He is on Instagram as @swankyjerry and on Twitter @swankyjerry1.
Mide
Scrolling through her Instagram page, it is no wonder she was able to get Erica Nlewedim looking that gorgeous look at the event. She is an independent designer who makes very elegant female dresses. With a large market like Lagos, you just have to come on with your A-game. Find her on Instagram @midebymide.
Collette Creations
According to her Instagram handle @collettecreations, she creates magic with exotic design but that was not what took me to her page. Did you see Wathoni Anyansi in that gold dress? Well, she is responsible for all that awesomeness. If she says she creates magic, I believe her.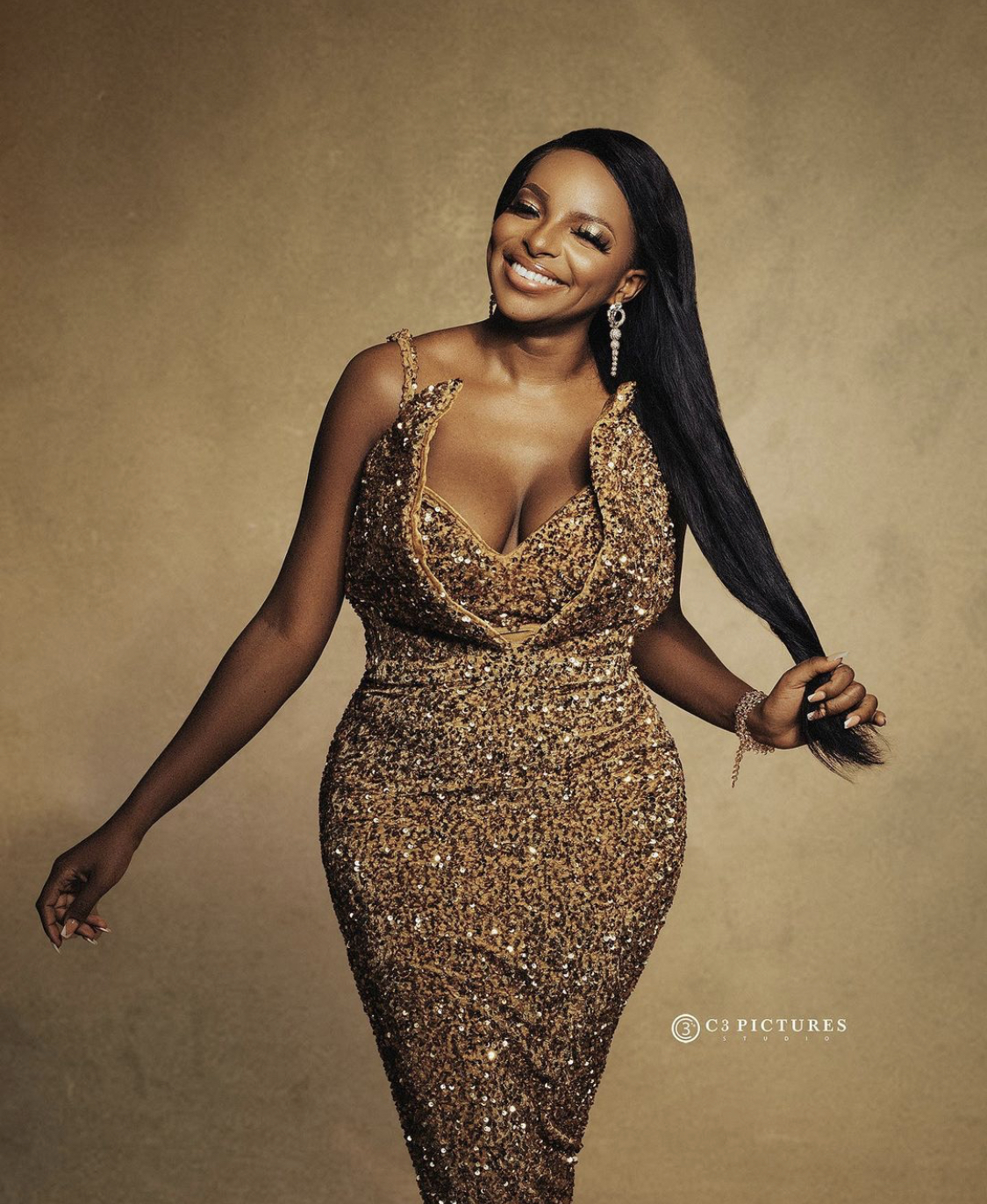 Zack Aminu
@zacktyilng_luxury is his Instagram handle and honestly, I literally had to shut my eyes so that I would not spend a whole day on his page. Kim Oprah was looking absolutely fabulous thanks to this style guru here. I could not take my eyes off her. The suit was gotten from @hertunba but he styled Kim and I love everything.