In our modern world, it's very easy to get your vision clouded by all the glitter everyone
seems to have. Making you wish you were one of them.
It is not that you don't work hard. It's that everyone else seems to be getting results at
astronomical rates.
Then you hear the rumour, it's fake life. Not everything that glitters is gold.
Instagram is all edited photos and fake smiles. LinkedIn is all accomplishments and
forming boss. Twitter is people faking woke behind burner usernames.
But these things aren't so obvious, so you think, what if it's real? What if you are just the
one behind in achieving your goals?
Then the popular advice from motivational speakers kicks in; fake it till you make it.
But is this the right way? Or does it fall under the "aspire to perspire" column?
What exactly is faking it till you make it?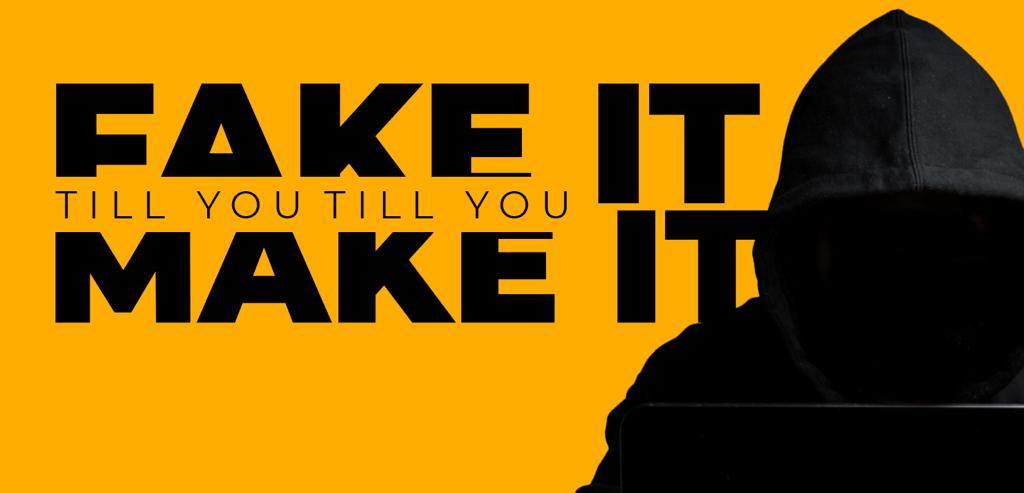 By popular perception, it's acting like someone you're not in order to have people see
you in a different light. You're basically pretending until you achieve that status quo or
emotional level people expect you to be at.
People have argued for and against this concept for a long while. But which is right?
Let's look at both sides to learn the pros and cons of "faking it till you make it".
Since we have two sides, I suggest we flip a coin. Tail, it is.
Cons of Faking It Till You Make It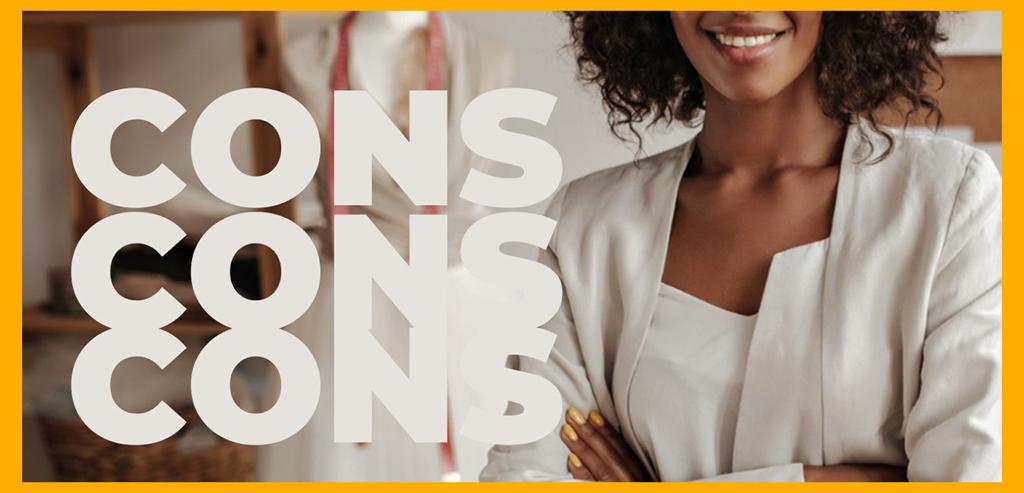 The most important downside of this is that faking it till you make it is seen as an
outright lie. Pure deceit.
To others and to yourself.
It is well known that the worst harm a man can do to himself is to lie to himself. One of
the goals of faking it is to convince yourself that you'd make it.
But consistent lying is good for no one.
This makes it destructive. In essence, you end up doing bad when trying to do
something that should be beneficial to you.
Because you're faking it, this leads to imposter syndrome. Feeling like you don't belong.
Further heightening the disparity you see with the ideal person you want to be and who
you are now. And this has been shown to lead to depression.
Then there's the fear of being found out. Even if you fit right in, there's this feeling
something is going to stick out.
If you fake it at a meeting and say you know a process, what happens when you're
asked to finally perform it?
Or you fake your CV, can you handle the job requirements?
Would you make it in all of these instances? The answer, no matter how hard you try to
convince yourself, is no. A big NO.
This extends beyond you. If you extend it to faking your lifestyle especially those
involved with you, it becomes a bigger mess.
What happens when your mother's friends ask her about a non-existent Ferrari you
drive? Or your close friend recommends you for something and now you have to let
them down because you were faking it all along.
Sofar, faking it till you make it doesn't seem like the best way to grow.
Yet, there are those who swear by it. Why?
Pros Of Faking It Till you Make It
Introduced by Amy Cuddy, the fake it till you make it trend caught on. With some
credibility.
By believing you're better or going to be better than you currently are, your confidence
can actually be boosted!
If you've watched Rush Hour 3, a normal taxi driver basically turned into a fast and
furious character because of one thing: he believed and adopted the identity of a super
spy.
If that's too far, take me for an example.
One of my Taekwondo instructors would say "Tell yourself you're a champ. And
champions don't give up."
For someone who's drenched in sweat and just looking forward to her bed at home, and
most importantly, for someone who had never been in a competition, it sounded absurd.
But it's my instructor so I did it. I kid you not, it worked. I decided I wasn't going to give
up. And my already tired body found the strength to go on 30 more minutes. And every
day after that, I improved and went further than I thought I could.
It unlocked potentials I didn't know I had.
Some call it manifestation. Manifesting what you want to become in your life.
It works especially when it comes giving motivation. Imagine yourself a million-dollar
CEO and work to become one. Easy.
It also helps overcome temporary fear. Practice makes progress but when it's your first
time, you can't ignore the butterflies in your tummy.
Seeing yourself as an advanced or intermediate professional (depending on your skill
set) can give you the confidence to do what you need to do.
Situations like giving a speech, giving your first emergency CPR, attending an interview.
It works because thinking affects your perception.
The Middle Ground
Is there a middle ground to this? Or would we have to pick one of the extremes?
If you look at the pros and cons, they seem really far apart:
Cons:
● Being seen as a liar
● Failing victim to imposter syndrome
● Overwhelmed by expectations
● Lose support from helpers
Pros:
● Fast motivation
● Overcome temporary fear
● Confidence to do things
Well, here's how to have best of both worlds.
How do you fake it to make it, the right way?
● Take an inch but not a mile
If you're just doing something for the first time, imagine yourself as the beginner who's
staring to master it. The beginner can fancy themselves an intermediate, intermediate a
professional.
● Understand the boundaries
There are times you can fake it, but when other people are urgently riding on it, it's not
one of those times. If it's just for yourself and to give you that morale, go ahead.
● Seek help
Part of faking it is working hard so you can make it. So while you visualise yourself as
that better person, take the steps needed to make it a reality. Own your growth level and
work hard to excel.
● Be Self-aware
Part of being self-aware is knowing your current capacity. Rather than feel choked,
because you don't know why you can do, being self aware helps you bite off what you
can chew. And you can confidently own it without having to fake it.
Should I Still Fake It To Make It?
If you can stick to the right path, why not?

I've done it in my life and I would probably do it again. But, would I go extreme? Never. I
know how bad the downsides can be.

My personal advice is that while you can visualise who you want to be, remind yourself
that you aren't there yet. Keep it day one and keep striving for progress.