Who is Mizzle and why is he blowing up in Nigeria?
How do we define the music that Anifowoshe Temitayo, a.k.a. Mizzle creates? Mizzle's music is music that calms; music that soothes and music that destresses you. Mizzle has been doing music for a while and now lady luck has smiled on his hard work.
In December, last year, he uploaded a TikTok of himself making similar sounds to that of some of Nigeria's biggest music artists. They garnered so much love not just because of how musically accurate they were, but because of his unique twist and voice.
Mizzle's talent called out to the artistes whose sounds he recreated and now, they're all playing together in the rain. It's been a great few months for Mizzle as he prepares to launch his career in ways that he probably never imagined could happen.
Being the professional famzer that I am, I just had to get him to sit down and talk to the Talku Talku family. Meet Mizzle, the light rain.
Hello Mizzle. That's a really cool name. Kindly reintroduce yourself to our readers.
Hey, I'm Anifowoshe Temitayo, stage name Mizzle. Mizzle means 'light rain' because I regard my music as sweet and calm like light rain. That rain could become a heavy storm though.
I'm sure it's a storm that would make us marvel. Why music and music production, though?
Because I'm both passionate and good at it.
Nice. Which do you prefer – production or being an artiste?
Both.
Awesome stuff. How would you describe your sound?
My music is meant to please. The listener is meant to be taken on a journey of sweetness and meaningful stories. Once that is achieved, I believe that's my sound.
Read Also; Begging Question: Do the working class dislike the wealthy and privileged?
And how do you create these sounds? Do the lyrics inspire you or do you just sleep, wake up with some beat combos in your head which you go into the studio to make?
Most times I imagine what I want to create before I begin and try my best to build a sound as similar to it as possible. I'm always intentional with it. But there are moments when it just comes to me randomly.
And you're really, really good at it man. This gbedu na really follow come. I feel like I'm going to just be hailing you throughout this chat (laughs).
(Laughs) I appreciate it. Thanks.
So let's get real for a bit man. The challenges in the music scene are numerous. And the failure rate is high. So why do you not just do something else?
Because I know myself and where I'm going. And I know if I keep learning, I will eventually become the best version of myself.
That's a cool answer but we hear these things a lot. So what's your unique selling point? What can you offer fans that we've not heard or seen before?
Every story is unique. My journey is no exception. There are similarities between me and other artistes but nobody can have my journey and tell the story my way. As long as I stay true to myself, I will always be unique.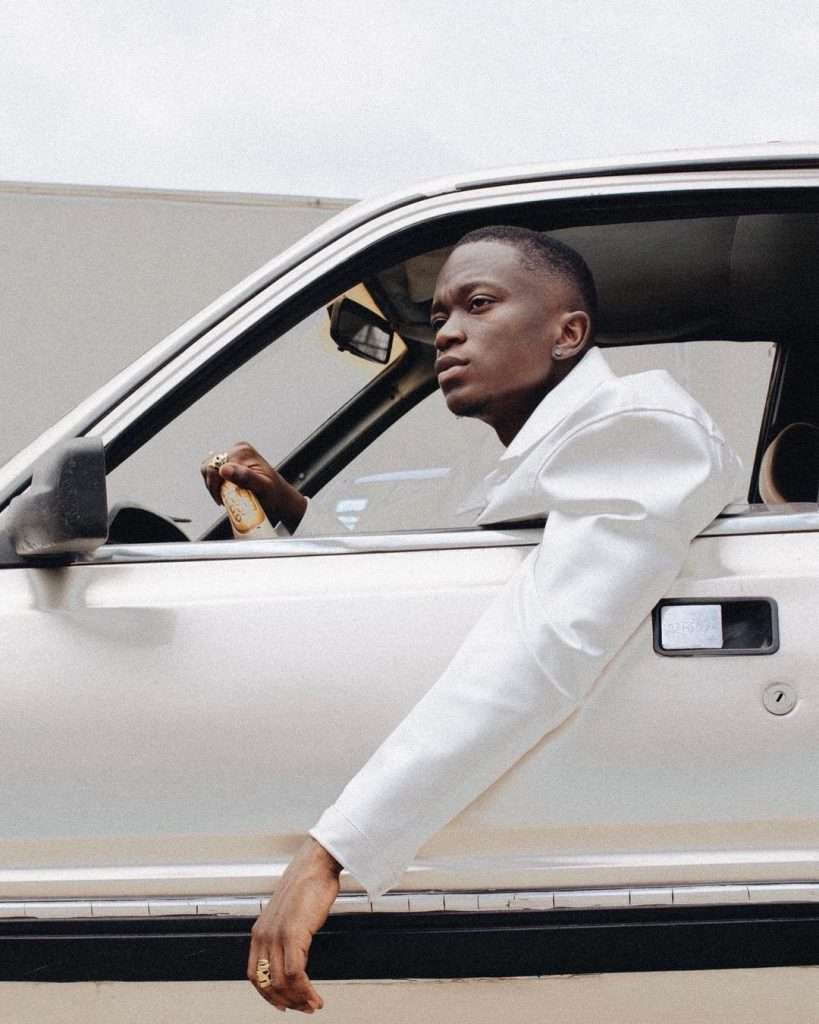 Really rooting for you, Bro. So what do you want to be known for as an artiste/producer?
I'm going to be a global superstar. The awards and recognition that come with it are a plus. But ultimately I'm going to be big enough to create systems which young artists can use to easily navigate the industry on a global scale.
See that your last statement? I love it so much. Love it. I hope you achieve that because those systems are really lacking in the music industry. It's basically vibes and Insha Allah in that space.
True. I know I can do it, and I'll do it.
Awesome stuff. So talk to us: You're young. Has this ever affected how you've been dealt with as an artiste/producer?
Yes, but it's not specific to being young. As long as nobody knows you, most people will treat you like nothing, and that's okay. It helped me become self-reliant. That's why I produce most of my music myself.
Cool stuff. So who do you look up to as your muses, inspiration, all that?
The list is long. Sarz the producer, Justin Bieber, Drake, P2J, Tekno, Wizkid and Davido amongst others. I especially try to think like Drake, but with a Nigerian perspective.
Nice list. How would you rate the upcoming sounds in Nigeria right now?
Mostly good.
I think so too. Anyway, that's all the time we have for today man. Thank you for doing this.
You're welcome. I'm also grateful for the opportunity myself. I'll keep impressing you all with my work.
We look forward to it, Brother. And speaking of work, do you have any projects already done? Any we can look forward to?
Yes, I have a body of work that's ready, but the current buzz I'm receiving for my TikToks may affect the timeline for its release.
Don't stop giving us those sweet TikToks sha.
(Laughs) I won't. Thanks for the love.
See why I famz? This guy dey give me joy. The future of Nigerian music is in good hands. Mizzle is on every social media as @mizzleverse.