12 year old Maria Ademodi is a boxing sensation that has gone unbeaten in her recent bouts. She is setting winning streaks in her boxing career. So far, she has consecutively won 15 matches against boys her age.

Let's peek into the life of this growing legend.
Her Early Days
Maria started boxing at the tender age of five. She told Talku Talku that she initially started boxing as a way of learning self-defense and she now continues it to further her career.

In the morning, during school days, she does some jogging, shadow boxing and skipping as a routine before going to school. On weekends, however, she goes to the boxing club where she trains for about 4 hours each day.
The Fearless Maria
"No, I'm not afraid"
During our interview, Maria Ademodi numerously showed that she felt no fear being in the boxing ring. This can be attributed to the 7 years of experience of boxing she currently has.

She's always sure of her matches and visualizes them every time. In addition, she asks: "Can you beat me?" A question meant to make her opponent rethink his decision to fight her.

Her role models in boxing are former champions, Anthony Joshua and Mike Tyson.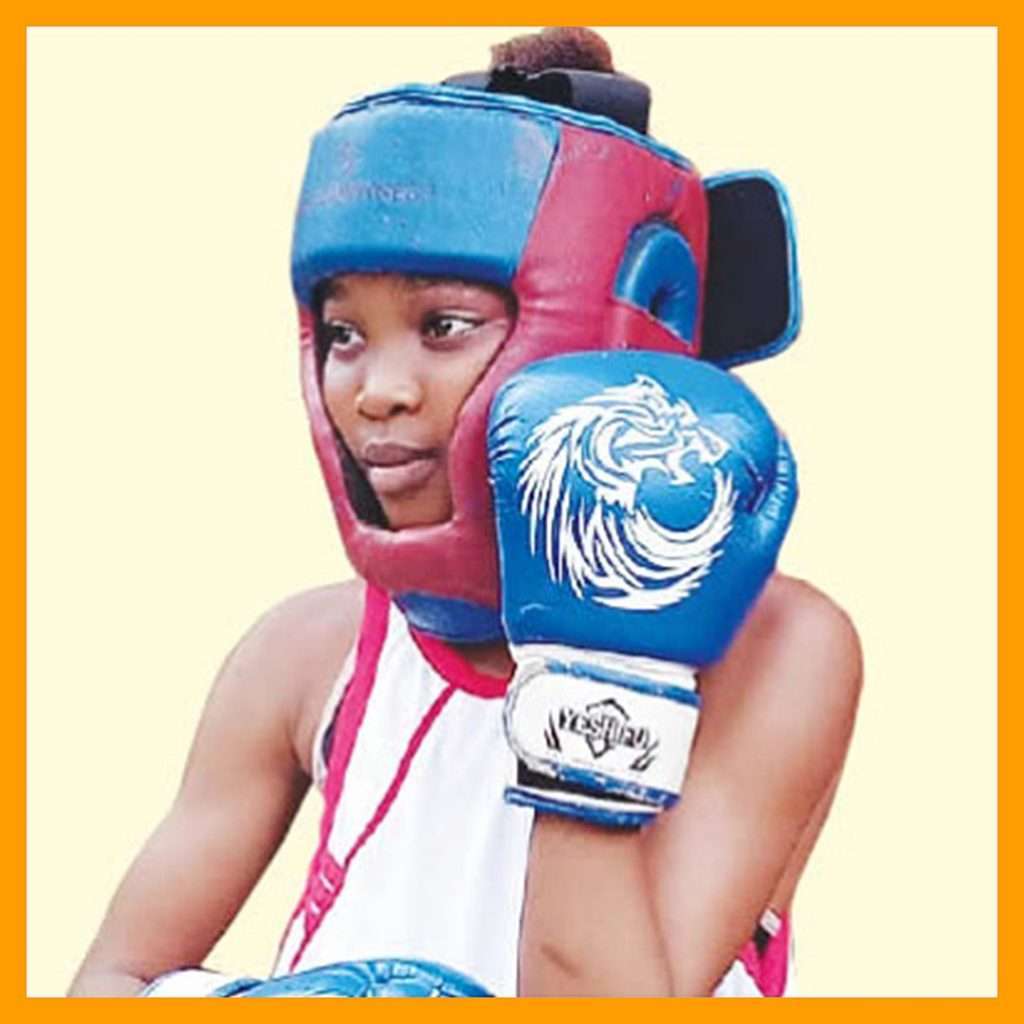 What Is Maria Ademodi's Future Like?

The 12-year-old boxer aims for more major competitions like World Championships and the Olympics.

Maria plans to finish school and serve in Nigeria. However, if great boxing opportunities come along during those times, she is willing to go for it.

For now, boxing is the only sport she's interested in.

If boxing was removed from her life, Maria would go into acting. Her favourite actress is Toyin Abraham.
Her Family
Her young sister and elder brother are also into boxing and spars with them.

She is ever grateful for her family as they strongly support her even in this part of the world where female combat sports are still not fully supported.

Her parents provided her boxing kits and have been with her on her journey since.
Key Takeaway
This time, she directs her words to parents. She wants them to support their children's dreams as her parents did hers.

For Maria, this is also the beginning and she would keep striving till she gets to the level of success she desires.